Dental Wings Intraoral Scanner
Sleeve:
 Removeable & sterilizable
 All metal construction
 Plasticized coating for softer feel on teeth
 Window-less tip
 Mirror heated via transfer from handpiece to sleeve
 Locking feature of the handpiece sleeve with the body for better retention
The Dental Wings Intraoral Scanner in action
Quick overview of the Dental Wings Intraoral Scanner and portable Dental Wings Intraoral Scanner. Notice its very small scanning tip and convenient gesture control
Embodying a 'patient-focus' design for accurate and easy digital impression-taking.
Designed to address the needs of dental professionals looking for an intuitive technology for capturing digital impressions while keeping the focus on the patient rather than the technology.
Now with powder-free, full arch scanning capability for dental appliances such as orthodontic clear aligners, implant drill guides, and bite splints.
The Dental Wings Intraoral Scanner also offers:
Open data export Wireless transfer
Visual & audible Motion control
Feedback technology
KEY BENEFITS
Progression of Color Scanning
 Hardware optimized for real color.
 Continuous improvement of color
through software principles/calibration.
 Improved margin line definition
 Color distinction: tooth vs. gingiva
 No mechanical parts inside (unbreakable).
 Lighted scan indicator ring
 USB-C cable (universal reversible)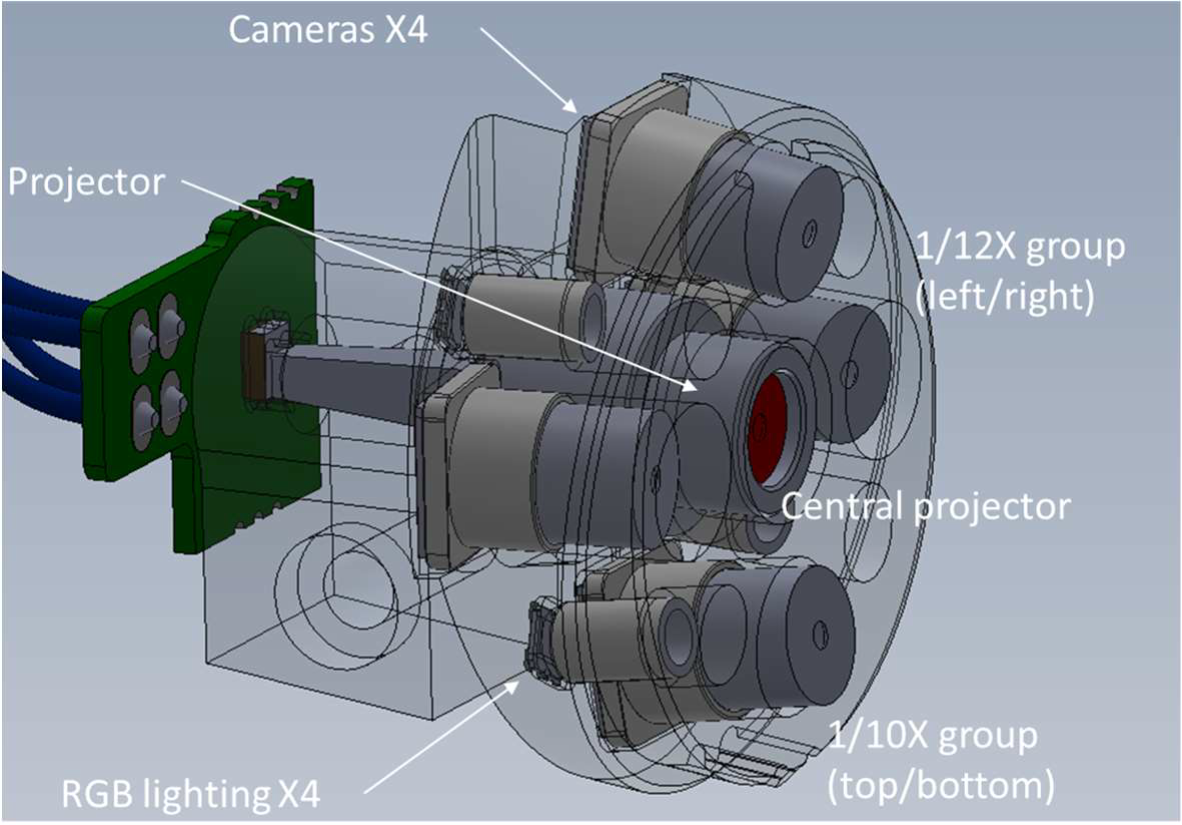 The remarkably small handpiece
The handpiece leverages unique Multiscan Imaging™ technology to provide the same class leading ergonomics, patient comfort, and clinical access with an exceptionally small and robust handpiece. Four miniaturized 3D scanners in the handpiece tip directly view the teeth and soft tissue from multiple orientations simultaneously, capturing even the most difficult to see areas of preparations with minimal effort.
Powder-free capability further increases the convenience and comfort of using the Dental Wings Intraoral Scanner for tooth-borne and implant-borne restorative indications.
All Dental Wings Intraoral Scanners can benefit from the powder-free handpiece (plug compatible) through a convenient handpiece and software upgrade package available for purchase.
Chairside solutions for dentists
The Dental Wings Intraoral Scanner is the logical complement to the Dental Wings range of chairside solutions, including the iSeries impression scanner, coDiagnostiX implant planning software, D20 3D Printer, and VITA Easyshade® V digital tooth shade measurement device.