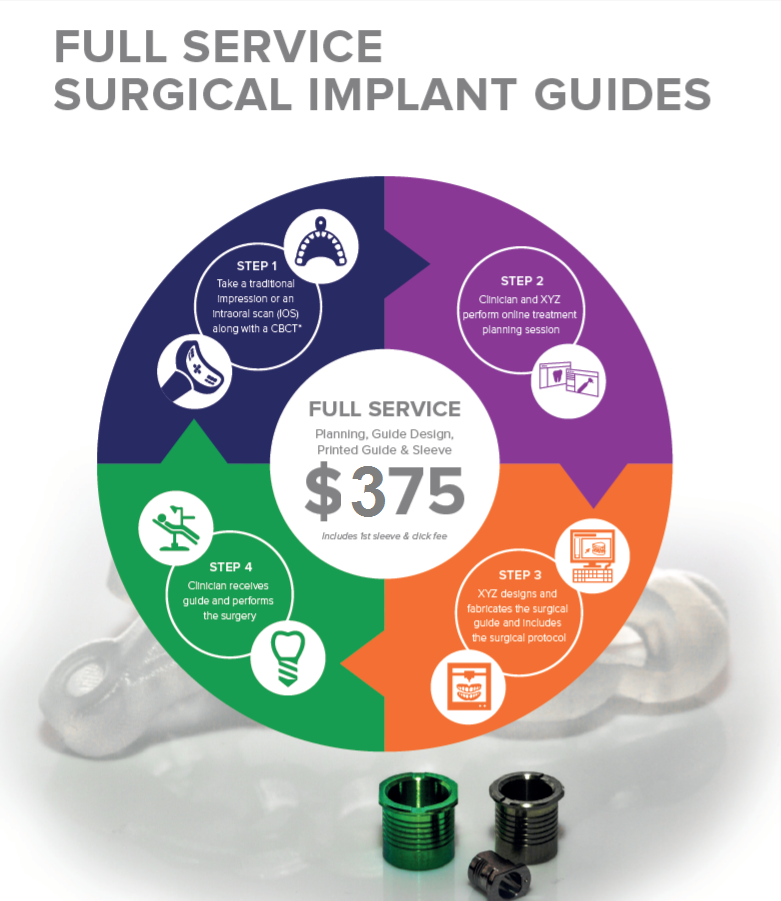 We provide an industry-leading Surgical Guide service to Dentists and Specialists from all over GCC.
Our guides are produced for just about any Implant platform. The Implant placement proposal is produced using our coDiagnostiX software by Dental Wings.
It is not necessary to purchase the software as we provide a VIP service that allows you to participate in the process through Teamviewer.
 Bone reduction guides
 Endodontic guides
 External sinus lift guides  Osteotomy guides
 Apicoectomy guides
 Augmentation guides
IMPRESSION & CBCT
Highly accurate 3D resin printed models that are produced specifically for Crown & Bridge & Implants where only the highest resolutions in the Industry are suitable. We also produce smooth finish Orthodontic study models as well as working models for a full suite of Prosthetic indications.
PREPARE
The CBCT as well as an impression (digital or PVS) is sent electronically to us through the customer portal and/or via courier.
Once we have received these, we then prepare the case for planning in our Guided Surgery software solution, coDiagnostiX.
PLAN
An online planning session through Teamviewer is arranged with your team. The Surgeon finalises implant placement together with one of our Guided Surgery Specialists at a convenient time for you.
DESIGN & PRINT
One of our Guided Surgery Specialists then designs the guide using your finalised implant placement proposal. It is then 3D printed and delivered to your practice
We would be pleased to support you with our digital services.
rder your digital services here (incl. upload of STL files). O
to the form